Best five star Rated Dentist in Encino CA
When it's time to visit the dentist, there's only one group to call. At Encino Family Dental, you are our priority. We are passionate about ensuring that our clients leave with a smile they can show off to the whole neighborhood. It's time to get that smile back. Contact Dr. Yassa today to set up an appointment!
If you are looking for a family dentist near me in Encino 91436, our office is conveniently located near Los Encinos State Historic Park off Ventura Blvd.
Encino Family Dental is Your Trusted Name in Dentistry
At Encino Family Dental, we take the stress out of your dental visit. We know a trip to the dentist isn't necessarily the best part of everyone's week, so we strive to ensure that you can always count on an easy, relaxing experience.
We do this by approaching each patient as an individual and building a relationship with them
personally. Visits to the dentist are essential no matter your age. That's why we strive to create a personal relationship with every client. At Encino Family Dental, it's our goal to ensure that you always feel comfortable scheduling your check-up or teeth cleaning. We provide a wide array of dental care and treatment options, from basic cleanings to oral surgery. Whatever your dental needs may be, we are here to help.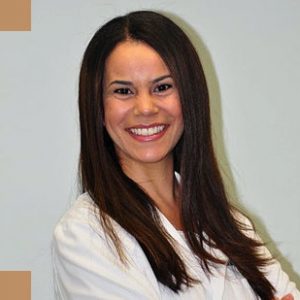 Encino's Top-Rated Dentist
We Offer Personalized Experience and Extraordinary Care using Advance Knowledge and Latest Technology
Dr. Marian Yassa's
Philosophy
Stress-free and High Quality Dental Care
Prompt and Individualized Attention
Courteous and Personalized Service
Convenience and Ease in Setting Appointments
Affordable General and Cosmetic Dentistry
Emergency Dental Services
We believe in forging lasting bonds, not quick turnovers!
Whether it's our patients or staff, we prioritize building strong, enduring relationships. Join our dental family today and experience the difference!
The Best in Comprehensive and Emergency Service
We provide outstanding, comprehensive dental care. If your teeth could use a bit of brightening, ask us about a teeth whitening treatment. When it's time for your child to wear braces, ask about our services for Invisalign clear braces. At Encino Family Dental, we are always aware of your needs, and we always stay updated on the latest in dental practices and technology. That way, you can rest assured that you're receiving the best service every time.
Services for the Whole Family
At Encino Family Dental, we offer dental services for even your youngest patients. Childhood is a critical time for the development of teeth and oral hygiene. It's the period where your child grows the practices, and eventually, the teeth they will carry with them throughout their life. That's why it's essential to make sure they have a dental clinic on hand that can guide them through the whole process.
We understand that a visit to the dentist can be scary for a young patient; that's why we strive to create a comfortable atmosphere for all of our visitors. Younger visitors can always count on a treat during their visit, so they can leave with a smile that shows off their happy, healthy teeth. For more complicated procedures, we make sure to keep your discomfort to a minimum and always advise the sort of habits necessary to ensure your teeth stay taken care of.
Essential Dental Education
At Encino Family Dental, we believe that prevention is critical. Your number-one method of keeping healthy teeth is to brush and floss them at home. Besides providing you with top-of-the-line care in our offices, we make sure to keep our patients informed on maintaining good oral hygiene year-round.
We give you the tools to keep your teeth happy, healthy, and clean. We know that the most important part of dental care is what you do between visits, so we always strive to make sure our customers have the tools to build healthy dental practices. Visit our patient education page for more information on the practices you need to cultivate to create a healthy set of teeth. We provide you with tips on brushing, proper flossing technique, information about bad breath, and notes about diet and its impact on oral health. Active personal care steps are a powerful way to prevent tooth decay and avoid costly procedures in the future.
Situated at the convenient location of the crossing of Venture Blvd and Rubio Ave near Los Encinos State Historic Park, our office is the ideal place for a family dentist near me in Encino 91436.
We pride ourselves on our service
Alleviate Pain

Find relief immediately after you visit with the help of our premier dentists and tactful dentistry.

Get Your Smile Back

We are passionate about restoring our patient's confidence by revamping their smiles with the leading cosmetic services.

implant expert

We reverse any damage to our patient's teeth with our innovative implants that instantly improve tooth structure and functionality.

Dental Services

We know that dental issues don't always come at convenient times. That's why our specialized emergency dentistry services are available when you need it most.
Why Choose Encino Family Dental?
No other dentist goes as far as we do to make sure you and your family have an easy, comfortable visit. We specialize in working with families, and we are passionate about introducing children to a lifetime of oral health. We offer comprehensive dental care for patients of all ages. We accept most PPO insurances and offer new patient discounts for uninsured families. You can always count on convenient scheduling and low wait times.